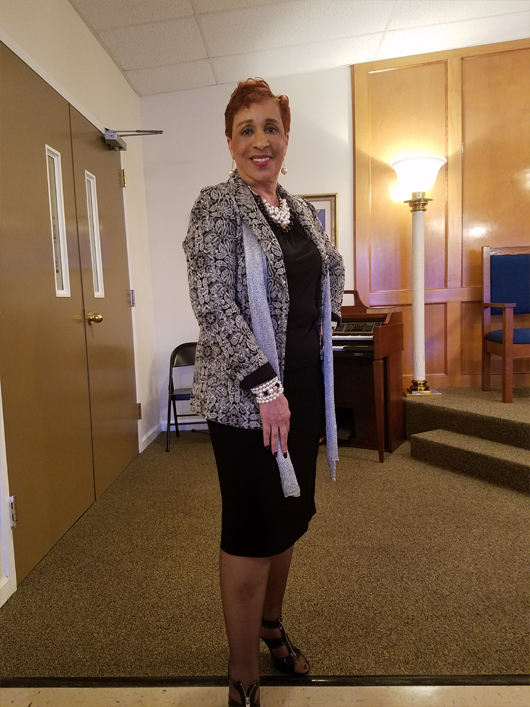 Rachel R. Arrington was born in Monroeville, Alabama. She grew up in Montgomery, Alabama, where she was reared by her Grandmother, whom she credits with giving her strength, teaching her wisdom and instilling in her to hold steadfast to all of her dreams.
Rachel graduated from St. Jude High School, in Montgomery, Alabama. She is proud to have earned, not one, but three college degrees. She received her B.S. degree in Business Administration and a Master's Degree in Administration and Supervision from Alabama State University, Montgomery, Alabama. She received a Degree in Mortuary Science from Jefferson State Junior College in Birmingham, Alabama.
She is a former member of the Board of trustees of the Alabama Institute for the Deaf and Blind in Talladega, Alabama, where she served for eleven years, and former Board member of AIDS Alabama.
Mrs. Arrington is a member of Omicron Omega Chapter of Alpha Kappa Alpha Sorority, Owner and President of Arrington Funeral Home, Inc. licensed Funeral Director and Mortician. She is extremely proud to hold the National Board Certificate, certified by the Conference of Funeral Service Examining Board of the United States. She is a member of the Advisory Board of the Funeral Service education Department at Jefferson State Junior College, and a member of the Coroner's Medical Examiners Commission where she served as the first female chairperson.
She is a member of the Alabama Funeral Directors and Morticians Association and the National Funeral Directors and Morticians Association.
Her most treasured experience was being appointed to the Alabama Board of Funeral Service where she served two terms and held an office for all four years. Ultimately becoming the board's FIRST FEMALE PRESIDENT. She loves the funeral service profession and lectures and tutors students who want to become funeral directors.
Mrs. Arrington possesses an innovative and creative style of her own in the funeral business. Her motto is "Strive every day to do some good, have a purpose for living and make a difference in everything you do."
She is a member of Galilee Baptist Church – Grasselli Heights, where she serves on the Deaconess Board, member of the Shepherd's Ministry and Fifth Sunday Fellowship Coordinator.
Rachel Arrington is a woman of many firsts including serving as the first African-American clerk in the Birmingham division of the FBI and the first African-American woman to be hired in the Accounting Department of the Federal Reserve Bank. It was no surprise when in 1990 she became the first African-American woman to build and operate a funeral home in Birmingham.
She loves working and serving in her community. Keeping the dream alive, she opens the doors of Arrington Funeral Home not just to bury the deceased, but to give back to the community. Many Churches in the South West area and surrounding areas are the recipients of her generosity. The 2011 tornado victims of Pratt City received over $10,000.00 alone from her establishment, including food and clothing. She placed monies directly into their hands and still contributed to the supply areas.
She contributes yearly to the Birmingham Chapter of Links, Inc., the Birmingham Baptist Bible College, the Red Cross, Radio Sponsored Churches, Mothers Against Violence and the Respect back to School Program through More than Conqueror s Church, just to name a few.
She has helped many women who live near the Funeral Home secure jobs and enter re-hab. Programs for substance abuse and gives money and food constantly to those in need.
On October 13, 2011, At the recommendation of Councilor Carol Smitherman, The street in front of the Funeral Home was re-named "RACHEL' S PLACE SOUTH WEST." A ceremony was held commerating this event. In attendance were the Mayor, Senator Rodger Smitherman and many other political figures and over three hundred guests and family members from across the city and state. She received proclamations from United States Congresswoman, Terri A. Sewell, State Senator Rodger Smitherman, County Commissioner, Sandra Little-Brown, Mayor William A. Bell and Councilor Carol Smitherman.
Founded in 1990, Mrs. Arrington is now joined by her son, Matthew as Vice President, employs seven full time employees and fifteen part-time employees.
"Professional and Compassionate Guidance In your Time of Sorrow" is the motto of the business.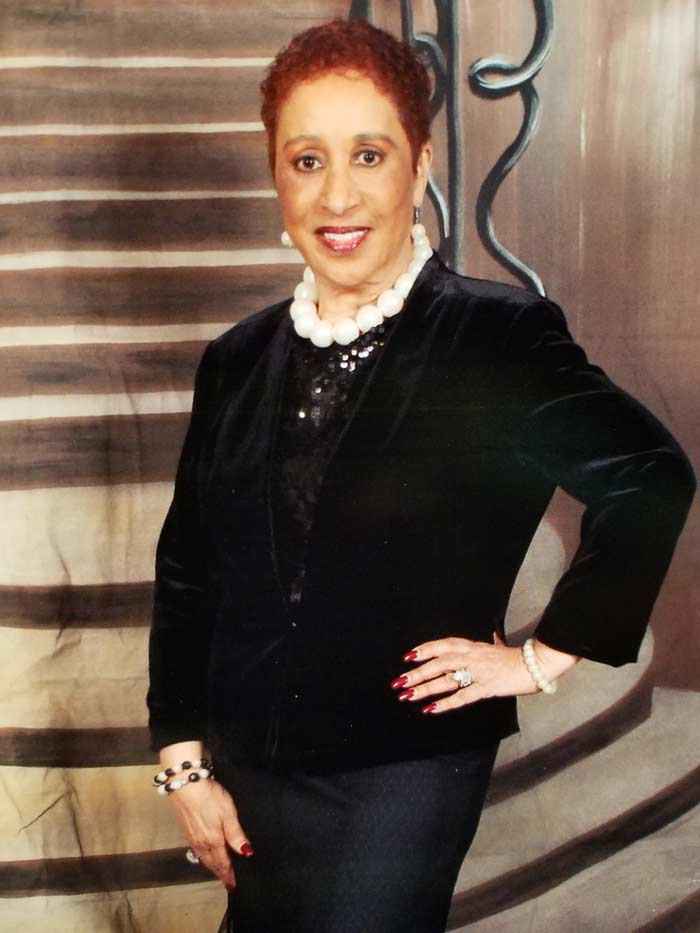 ARRINGTON FUNERAL HOME, INCORPORATED
HISTORY OF FIRM
Arrington Funeral Home, Incorporated, was established as a Corporation on November 18, 1988. The Corporation has one principal owner, Mrs. Rachel R. Arrington, President.
Arrington Funeral Home was a long-time dream of Mrs. Arrington. After receiving an associate degree in Funeral Service Education from Jefferson State Junior College in 1988, Mrs. Arrington began planning to own her own establishment.
After long and tiring efforts of searching for a building that could possibly be renovated, the idea was abandoned, and plans were made to find property to construct a new facility.
In May of 1990 three lots of property, located on Cotton Avenue in southwest Birmingham were purchased and in July of 1990, construction of the new facility began. Mrs. Arrington designed the interior of the building with the help of an interior designer and secured the services of an Architect to help design the exterior.
The Chapel has blue and gold stained glass windows, oak pews and blue cushions. The Chapel is named in memory of Mr. Richard Arrington, Sr., a por­trait and plaque is displayed above the chapel entrance doors in his memory. The building is dedicated in memory of the late Mrs. Hattie Douglass, the grandmother of Mrs. Arrington. Mrs. Hattie Douglass was the Matriarch of the Douglass family. It was she who inspired Mrs. Arrington to always hold steadfast to her dreams, for she truly believed dreams come true. A bronze plaque is permanently affixed to the outside of the building in her memory.
Arrington Funeral Home, Incorporated opened for business on November 23, 1990, (the birthday of Mrs. Arrington) with two full-time staff persons, consisting of Mrs. Rachel R.
Arrington, President and Reverend Thomas E. Hunter, Administrative Assistant. Five part-time persons also started with the business, Mr. W. Frank Hardin, Mortician, Mr. Cedric Clifton, Apprentice/staff member, Mr. Norman B. Wooding, Jr., General Maintenance, Mr. Norman B. Wooding, III., Cosmetologist/ Attendant and Mr. Jeffery Bryant, Attendant.
The motto of Arrington Funeral Home is "Professional and Compassionate Guidance in Your Time of Sorrow."
The main objective of Arrington Funeral Home is to guide bereaved families through their time of grief and offer quality and professional service in a dignified and professional manner.